Childminder struck off after leaving girl locked in car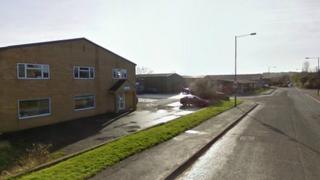 A nursery school owner has been struck off after "completely forgetting" a toddler who was left strapped in her car for more than five hours.
Carol Cort, 67, who ran Barn Nursery School in Bourton-on-the-Water, Gloucestershire, picked up the girl as a favour to her mother last February.
She arrived at work at 09:40 GMT and left the girl locked inside until after 15:00.
Her appeal to re-open the nursery was also rejected in the tribunal hearing.
Mrs Cort, who has worked as a childminder for 46 years, returned to the car to collect other children from an after school club.
She initially thought the child had been wrongly put in the car by another member of staff.
But she realised her mistake when the girl, referred to as 'E' during the Care Standards tribunal, announced she had "been forgotten".
'Something awful'
In a written ruling, Judge Meleri Tudur said the girl's mother went to collect her from the nursery at 15:15 and assumed staff were joking when they said they "hadn't seen her".
"At about 15:45 GMT Mrs Cort turned up without warning with E in the car," Judge Tudur said.
"The appellant was almost in tears and immediately admitted to the parent what had happened, appearing distressed and in shock.
"It was reported that she had told the parent 'I've done something awful. I've ruined the nursery and let everybody down. I've ruined it for the children'."
Ofsted served a suspension notice on 26 February 2013 and a notice to cancel her registration was sent the following month.
During the appeal hearing, Mrs Cort's lawyers argued she had been under severe strain worrying about the care of her mother at a nursing home in Cardiff.
They described the incident as "a one-off and inadvertent mistake" and said Mrs Cort had been unknowingly suffering from a depressive illness at the time.