Second marker stone for Cotswold Way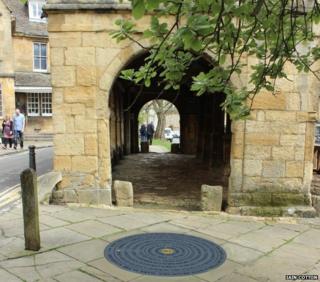 A stone that marks the beginning, or end, of the Cotswold Way national trail is to be unveiled in Chipping Campden.
The stone features place names from along the route and is hand-carved by local artist Iain Cotton.
Around the edge of the stone will be a quote from TS Eliot from East Coker, the second of his Four Quartets.
The inscription reads: Now the light falls across the open fields leaving the deep lane shuttered with branches dark in the afternoon.
It will match a marker which was set into the pavement outside Bath Abbey, two years ago.
The £11,000 Gloucestershire stone will be unveiled on 8 November at the Market Place in Chipping Campden.
The national trail, which runs for 102 miles (164km) from Bath to Chipping Campden in Gloucestershire, was officially opened in 2007.