Bishop of Gloucester sex offences inquiry dropped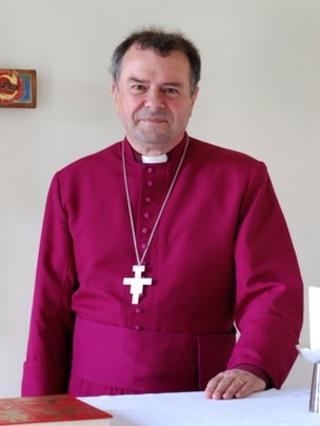 The Bishop of Gloucester is to face no further action by police over two allegations of indecent assault.
The Right Reverend Michael Perham was questioned in August in connection with historical sex offence allegations dating back more than 30 years.
The Metropolitan Police confirmed it would not be taking the matter any further.
In a statement, the Bishop said it was right the allegations were "fully investigated".
He added that his family were grateful for the support they had received.
The Diocese of Gloucester said all proper church processes "must continue to be followed".
A spokesman added: "We await the outcome of that process and continue to pray for Bishop Michael, his family and all those affected by these events."
Following the allegations the 66-year-old Bishop announced that he would "step back" from his duties with immediate effect.
The Bishop of Tewkesbury, the Right Reverend Martyn Snow, took up Bishop Perham's duties in his absence.
Bishop Perham is due to retire in November, and a special service is due to take place on 8 November to celebrate his time as Bishop of Gloucester.