HMP Leyhill burglary absconder Michael Dare found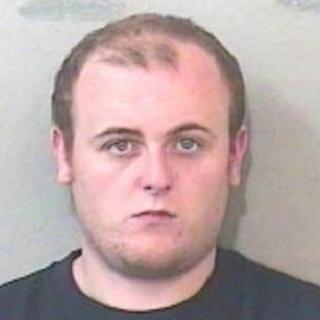 A convicted burglar who absconded from HMP Leyhill in South Gloucestershire, has been found, police said.
Michael Dare, 29, who is serving a 20-month sentence for a burglary he committed in 2010, was arrested in the Cambridge area.
He was last seen at the open prison at 17:00 GMT, on Friday 31 October.
Dare, described by police as a danger to the public, was the jail's third prisoner to be reported missing in a week.
Police are also hunting convicted murderer Daniel Shankly, 30, and 29-year-old Daniel Wynne, who are believed to have vanished together from Leyhill on 25 October.
Wynne is serving a two-year sentence for assault.