James Elam inquest: Open verdict over 1994 Avon death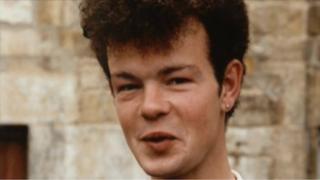 An open verdict has been recorded at the inquest into the death of a Stroud man whose body was identified 18 years after he died.
The body of 26-year-old James Elam was found in the River Avon in Bristol in May 1994 - a month after he went missing from home.
Police were unable to identify Mr Elam at the time.
Avon Coroner Maria Voisin recorded an open verdict after hearing advances in forensics proved the body was Mr Elam.
New forensic tests came after family members saw a report on the National Missing Persons website two years ago and contacted police.
The fresh inquest was ordered by chief coroner Judge Peter Thornton following a High Court hearing in London.