A40 at Huntley: Complete closure for roadworks postponed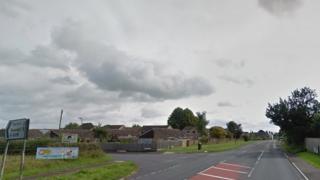 The complete closure of part of a main road between Gloucester and the Forest of Dean has been postponed.
Earlier this year the Highways Agency said it needed to renew old drains on the A40 near Huntley and planned a full closure for four months from January.
But a spokesman said the works would not now start until next summer, to allow more time to consult with locals.
People had complained about a lack of communication, and some companies had said it would be bad for businesses.
A spokesman said there would still be temporary traffic lights on the road while investigation work was carried out.
Dave Sledge from the Highways Agency said: "Perhaps we haven't made it very clear, we're still in the process of consulting with people.
"If we had got the support of people we would have closed the road in January. We're finding now people have concerns with that.
"We're not going to rush this through when we are not content we have got the great majority of support for this scheme."
Mr Sledge said a plan for how and when the roadworks would be carried out was likely to be finalised by the end of January after exploratory work had been completed and the consultation had ended.