Funeral law change voted though by Church of England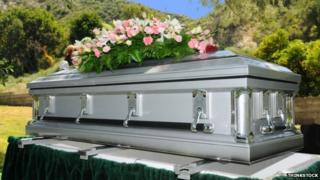 A campaign by a vicar to change a church law, forbidding Christian funerals for people who have taken their own lives, has moved closer to being successful.
The Church of England's ruling General Synod passed a motion calling for people who take their own life to be allowed a "normal" service.
The motion was brought by the Rev Canon Dr Michael Parsons from Gloucester.
It was carried by 262 votes to five, with six abstentions.
Rev Parsons said: "The vast majority of Synod is behind this. And we want to offer hope. Whatever the circumstances of a person's death, it is not without hope."
Currently suicide victims receive Christian burials but clergy technically have to go against Church of England guidelines.
The motion still needs to be brought before a Church of England committee before the canon law is changed.