Cheltenham Town fan leaves £222,000 to supporters' club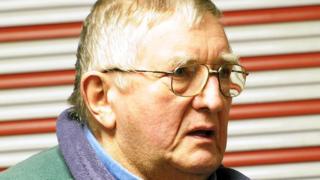 A fan of Cheltenham Town left the team's supporters' club £222,000 in his will, it has been revealed.
Bryan Jacob was secretary of the Robins Trust for years before his death in 2013. His estate was recently settled, though he had no immediate family.
Trust chairman Clive Gowing described the gesture as "unbelievable", that had "surprised and overwhelmed" members.
He said the money would be used to help the trust try to secure a seat on the League Two side's board of directors.
Members of the trust are to meet on 16 April to decide whether to invest £100,000 in shares in order to secure full board membership.
Mr Gowing said: "The relationship between the trust and the football club has never been stronger than it is at present - and we are confident that relationship will mean Bryan's money is used in a good way."
Further to approval at the meeting, a further vote will take place to elect a director to represent the Robins Trust on the club's board.
"Now, more than ever, the ordinary Cheltenham Town supporter has a real chance to influence the decision making and running of their football club," added Mr Gowing.
Cheltenham Town was formed in 1887 and achieved promotion to the Football League in 1999.
The team have played in the bottom two divisions of the league since then but are currently fighting to avoid dropping back into non-league football after a draw at Portsmouth on Tuesday night returned them to the League Two relegation zone.