Stroud supermarket plan approved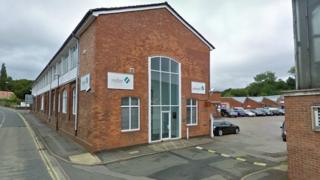 A new supermarket in Stroud has been approved and two other stores turned down by the local council.
Planners had recommended a new Asda for Daniels Industrial Estate but it was turned down, along with another plan for a store at Ryeford Road.
But a third store, from an unnamed group, on Dudbridge Road was approved.
More than 500 people previously signed a petition against the new supermarkets, saying the town already has enough large stores.
Phil Skill, Stroud District Council's head of planning, said the meeting was "very difficult".
Conservative councillor Emma Simms said the move would be a "driver of supermarket competition in the area", while Labour's Roger Sanders backed the "democratic decision".
John Marjoram, from the Green Party, said he had hoped all three applications would be turned down.
"I don't think there is a need for a further supermarket especially when we want to concentrate on the town centre," he said.