Highgrove tribute to woman who died after falling into a garden well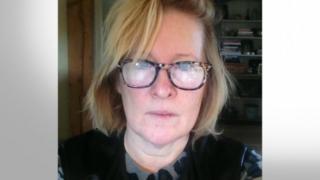 A woman who fell to her death down a 49ft (15m) well in her garden was a "cherished" member of the team at the Prince of Wales' Highgrove Estate.
Irena Nadiotis, 57, was in her own garden in Church Street, Tetbury, on Saturday when the accident happened.
A Highgrove spokeswoman sent "heartfelt condolences" to Mrs Nadiotis' family and said Prince Charles has been told.
Gloucestershire Police is not treating the death as suspicious and the coroner has been informed.
"We are deeply saddened by the sudden passing of Irena Nadiotis, who was a cherished member of our team," said Christine Prescott, CEO at Highgrove Enterprises.
Sarah Adam, a neighbour of Mrs Nadiotis said all the properties in the terrace have wells in different places.
Mrs Adam said Mrs Nadiotis had lifted a large stone in her garden in order to put down a membrane to put stones on top of when she discovered the well "unbeknown to anyone".
Emergency rescue teams were unable to save her.
Trevor Marsh, a friend of Mrs Nadiotis, who lived in the same house 16 years ago said he had "absolutely no idea" there was a well under the garden at all.