Louis Eldridge: Tribute to teen cyclist after Berkeley crash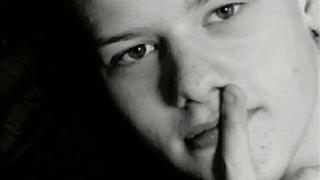 The parents of a teenage cyclist who died after a collision with a car under a Gloucestershire railway bridge have said he was "cherished".
Louis Eldridge, aged 14, died in hospital on Saturday after colliding with a VW Polo in Station Road, Berkeley, at about 19:35 BST on Friday.
Parents Mike and Kate said: "He was very much loved and cherished by his mum and dad and family and friends.
"We would like to thank you for your kind words and prayers."
Tributes posted on Facebook described the teenager, who went to Rednock School in Dursley, as "full of beans".
Members of the Sharpness Youth Club said they were sad to hear of the death of Louis.
In a statement, posted on Facebook, they said: "To all of those who attend youth club, please come along Monday as we have decided that all money taken on the door and any donations given will go towards flowers for his family or funeral, whatever the kids decide is more appropriate."
Rosie Holloway wrote: "RIP Louis you're dearly missed man, fly high up there we're all looking up to you, heart goes out to his family and friends, so sad to see you go so young."
In a statement on its website, Rednock School said: "Our thoughts are with the family and friends of Louis.
"It is at times like this that the community is vital; the school will do everything that it can to support those near and dear to Louis and to support any student affected by this sad loss.
"We have counsellors and trained support staff ready to help the students. The school will pull together to ensure that we do all that we can at this time."
Gloucestershire Police said its investigation was continuing.