Gloucester baby death case pair accused of neglect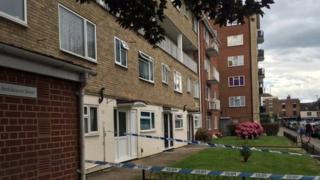 A man and a woman arrested after the death of a baby in Gloucester have been charged with child neglect.
Hannah Henry, 20, and Alistair Walker, 26, of Archdeacon Street in Gloucester, were remanded in custody at Cheltenham Magistrates' Court earlier.
The three-month-old boy was taken ill on Saturday before being transferred to Bristol Children's Hospital, where he died on Sunday evening.
A police investigation into the baby's death continues.