Homes without gas after pipe damaged in Cheltenham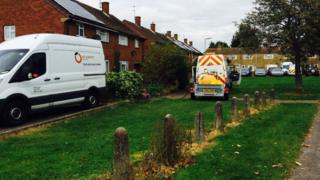 More than 60 homes are still without gas after a mains pipe was damaged on Saturday.
Clive Book, from Wales & West Utilities, said the supply in the Hesters Way Road area of Cheltenham had been damaged by a "third party".
"Overall, 209 homes have been affected by this incident. We've been able to turn the gas back on to 132 of those now."
He added that it was still a "complex job" to reconnect supplies.
"We have engineers in the area from right across our network working to resolve this issue as safely and as quickly as possible."
He said that alternative heating, showering and cooking facilities were being provided for the community.