Cheltenham swan crossbow shooting suspects released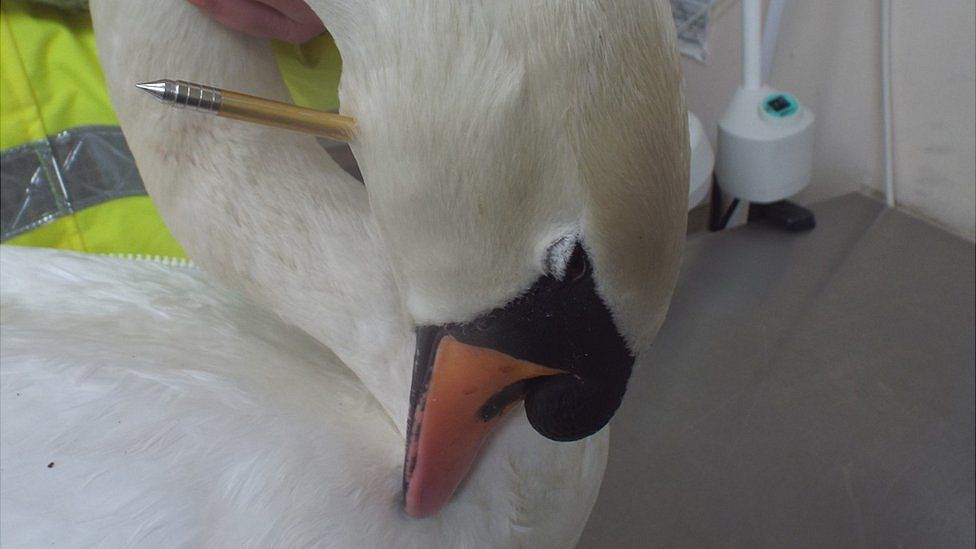 A man and teenage boy arrested on suspicion of shooting a swan with a crossbow have been released without charge.
George, a male swan, was seriously injured when he was shot in the head in Pittville Park, Cheltenham, in January.
A 48-year-old man and 15-year-old boy, both from Cheltenham, were arrested a short time later.
Gloucestershire Police questioned the pair but officers believe they were not involved with the incident.
A force spokesman said no further action was being taken against them and renewed an appeal for any witnesses to come forward.
The swan, along with his breeding partner Zelda, has lived on Pittville lakes for a number of years.
The critically ill bird was found by a member of the public with a bolt lodged in his left eye.
It was treated at Vale Wildlife Hospital and Rehabilitation Centre and has now been released back to the lake.
A fundraising campaign raised more than £6,000 to pay for George's treatment and a reward to catch the person responsible.
Related Internet Links
The BBC is not responsible for the content of external sites.