Gloucestershire's PCC takes over Stroud Magistrates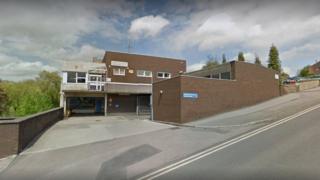 Gloucestershire's Police and Crime Commissioner (PCC) has acquired the former Stroud Magistrates Court building from the Ministry of Justice.
The closure of Stroud was part of a wider tranche of government cuts to save an overall £500m a year.
PCC Martin Surl said: "We have some ideas about how we will use the building, including making it available for community use."
No timescale has yet been set on when the police will move in.
The transfer of the leasehold has involved both parties agreeing an undisclosed sum which will be used for pay for maintenance work.
The PCC said the deal was part of an aim to reduce running costs, which have involved selling off the former police HQ in Lansdown Road, Cheltenham.
The court building is next to Stroud police station, but a PCC spokesman said this did not mean the police station itself would expand.
Instead, some parts may be used for the community as a meeting space, or some police staff or teams could move there.
"From my first day in office, I set out my commitment to evaluate all the constabulary's buildings to ensure officers and staff had the best working environment possible and the police estate, as it's sometimes referred to, would be value for money," said Mr Surl.
"I wish Stroud Magistrates Court was still in use but having the chance to acquire it on favourable terms represents a good deal both for the police and the public."
A public consultation will be held in due course.