Cheltenham woman jailed for persistent 999 calls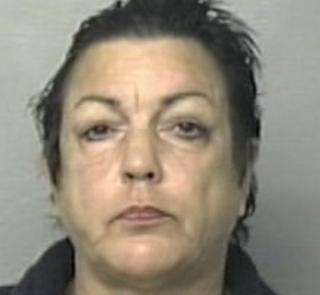 A woman who repeatedly dialled 999 has been jailed after breaching a court order forbidding her to do so - within 24 hours.
Jackie Lee, 56, of Coombe Glen Lane, Cheltenham, persistently called the police and ambulance service, Gloucester County Court heard.
On 25 May, she was given an Anti-Social Behaviour Injunction but breached it 14 times within 24 hours and was arrested.
Lee was jailed on Thursday until 9 June.
Judge Paul Singleton told her "I consider these breaches to be very serious".
"At a time when the terror threat has been 'critical' and now 'serious', you are wasting the time of the emergency services," he added.
Speaking after the case, Gloucestershire Constabulary said Lee has also caused "a multitude of problems with her neighbours at all hours of the day" for years.
"Since 1 January this year, there have been 60 recorded incidents relating to her," the force spokesman added.