Russell Crowe tweets Russell Crow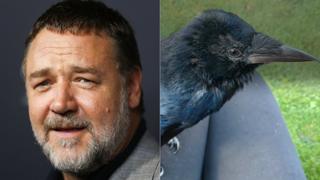 Oscar-winning actor Russell Crowe has tweeted support for his namesake - a disabled rook from Gloucestershire.
Russell Crow was rescued from the road by Helen Motteram and now lives in her home as one of the family.
When the Gladiator star saw their story online, he took to Twitter to say how "cool" it was and offer "some new songs" for the bird.
He tweeted: "Haha cool, what a nice lady Helen is to look after the poor blighter."
With crooked feet and unable to fly, the bird was at first mistaken for a crow and named in honour of the actor.
Since then, the cheeky rook has taken over Helen's home - sleeping in her bedroom, stealing her phone chargers and hiding her jewellery.
But his antics, and jealousy of Helen's husband, have also made him a minor celebrity - with his fame now reaching the Hollywood star himself.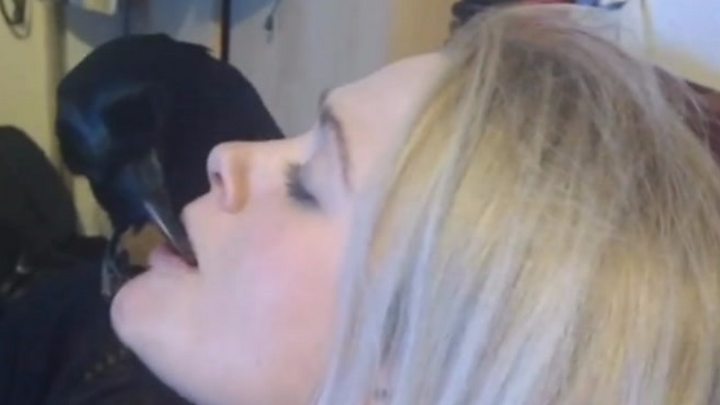 Helen said she was "amazed" when she found out Russell Crowe was a fan.
"I tweeted Russell about a month ago saying Russell [the rook] would love to hear from him - but I didn't hear back," she said.
"I love his films and we named Russell after him so I've going to tweet him back to say he would love to meet him in person or get an autograph."
The bird, she said, can "print with his feet" and "hold a pen" so if the actor would like an autograph in exchange, it could be arranged.