Man in court over child kidnap attempt in Wiltshire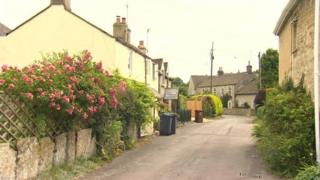 A man accused of grabbing a nine-year-old girl has appeared in court charged with actual bodily harm and attempted kidnap.
The girl was with her sisters in Ashton Keynes, Wiltshire, on Saturday when she was grabbed and dragged on her knees.
Alexander Victor Benfield, 24, of Lawrence Road, Cirencester, was arrested on Monday.
He was remanded in custody by magistrates to appear at Swindon Crown Court on 11 August.
Gloucestershire Police said the girl managed to break free before running home and alerting her parents, who called police.
The force has urged parents to remain vigilant and to remind their children about the danger of talking to strangers.