Escaped pig in Gloucester leads to council investigation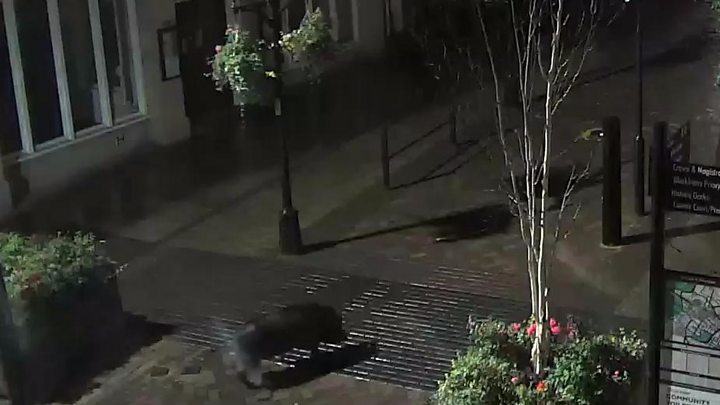 A pig which was spotted on the run in Gloucester and later recaptured is at the centre of a council investigation.
The animal was seen on CCTV at several locations across the city centre in the early hours of Wednesday, but managed to evade capture.
Gloucestershire County Council said it had been found a new home, which it would not confirm, while officials probed ownership details.
The breed of the pig is believed to be a Vietnamese pot-bellied pig cross.
It was eventually apprehended by two Gloucestershire Police officers who put it on a lead on Thursday until it was handed over to council officials.
In a tweet the force officers thanked everyone who had phoned in with sightings of the animal, adding that the pig was now safe.