Fake lawyer Michael Cremin jailed for £92,000 fraud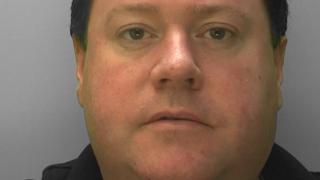 A man who posed as lawyer and defrauded a woman with terminal cancer out of £92,000 has been sentenced to eight years in prison.
Michael Cremin, 41, formerly of Buncombe Way, Cirencester, conned Sandra Burch out of her life savings.
Cremin misled Ms Burch into believing the money would be used to purchase land on her behalf.
He was convicted of six counts of fraud and one of pretending to be a barrister after a trial at Bristol Crown Court.