Diana super-fan memorabilia goes on show in Gloucester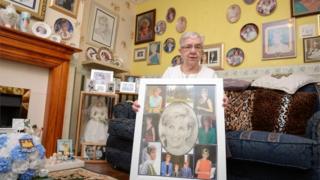 A Diana super-fan who has amassed memorabilia dedicated to the late Princess of Wales has lent some of her collection to a special exhibition.
Jo Dobson has hundreds of plates, portraits and trinkets which are in a show at Gloucester Life Museum about local people who collect for a hobby.
Mrs Dobson, 78, started her collection, with her late husband Ken, in 1999 and said "there'll never be another Diana".
She has also written to her MP calling for a Diana Day each year.
Mrs Dobson, of Hucclecote, Gloucester, said she had now stopped collecting.
She said: "We had to stop. There comes a time when you've run out of room on the wall. We've spent thousands but she was worth it."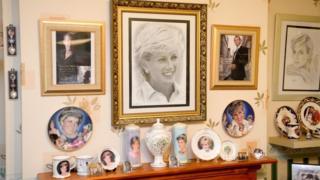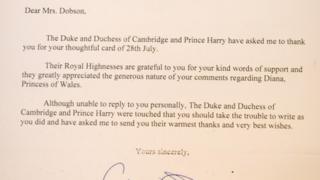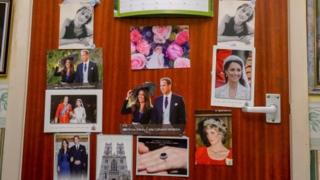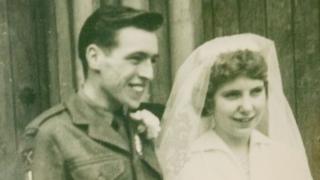 Gloucester Life Museum curator Sarah Orton said: "The exhibition is less about the collection and more about the collectors.
"Without such people in the past many museums including our own would not have been established."
The exhibition opens at the Gloucester Life Museum on 26 August and runs until 16 December.