Forest Green Rovers chief drops business park plan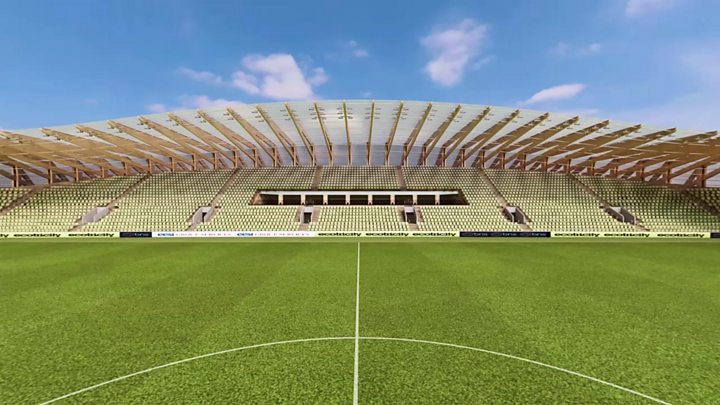 Plans for a £100m green technology business park which could have been home to 4,000 jobs have been dropped.
The park near junction 13 of the M5 in Gloucestershire was linked to plans for a new stadium for Forest Green Rovers.
But the League Two club's owner Dale Vince, who also owns the energy firm Ecotricity, wants to concentrate on building the football ground instead.
Mr Vince said the decision was taken because of "ongoing delays with the planning process".
"It's a pragmatic decision, recognising that Eco Park as proposed was just a bit too much for the council to get their heads round right now," he said.
"The stadium is the most important part in the short term - the thing we need the most, and the easiest thing for planners to approve - so we're removing the obstacles."
Neither the business plan nor the stadium have planning permission but designs for the latter are well advanced.
The scheme has faced some local opposition from nearby villages over issues such as increased congestion.
However the business park plan may be revived in the future, according to Mr Vince.
"Eco Park has just been earmarked by the council for employment use as part of the local plan review," he said.
"The message we're getting is that we need to come back in a few years time. We may do that."