'Zombie' drug maker jailed for seven years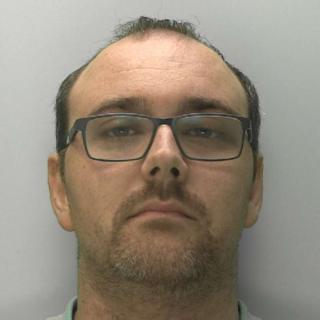 A man who produced the "zombie" drug Spice from a "lab" in his garage has been jailed for seven years.
Richard Brewer, 30, from Tewkesbury, Gloucestershire, pleaded guilty to the production and supply of the Class B drug, and purchasing a stun gun.
Police found more than £10,000 in cash and 1.82 kg of prepared Spice when they arrested him.
Officers also found ingredients which could have been used to make more of the drug, Gloucester Crown Court heard.
Jurors were told the investigation began when HM Revenue and Customs officers tipped off police as he attempted to import the prohibited stun gun from Singapore.
When officers went to arrest him and search his home on Northway Lane on 11 September, a "spice lab" was found including glass beakers, mallow leaves and heating equipment.
He was sentenced to four years for producing the substance, for possession with intent to supply the Class B drug, and three years for purchasing or acquiring a weapon for the discharge of an electrical incapacitation device.
'Children's colouring books'
Speaking after the Monday's sentencing, PC Matt Rollason said: "It's known as the 'zombie drug' for a reason. The effect it has on people is horrible and it's a terrible drug.
"This case is only one of three or four nationally where all the components needed to make spice have been discovered in one place so this was a substantial find.
"We also discovered a number of children's colouring books at Brewer's address and our intelligence tells us that just one sprayed sheet can be worth £1,000 in prison.
"Thankfully this huge find has stopped more of this terrible drug from being sold in our communities and the lengthy jail sentence shows how serious this crime is."
What is Spice?
'Spice' is a name used for a whole range of different drugs supposed to mimic the effects of cannabis.
Some users will feel happy and relaxed, may get the giggles, feel hunger pangs and become very talkative.
Others may feel ill or paranoid.