Joanna Parrish murder: French serial killer 'confesses' to 1990 killing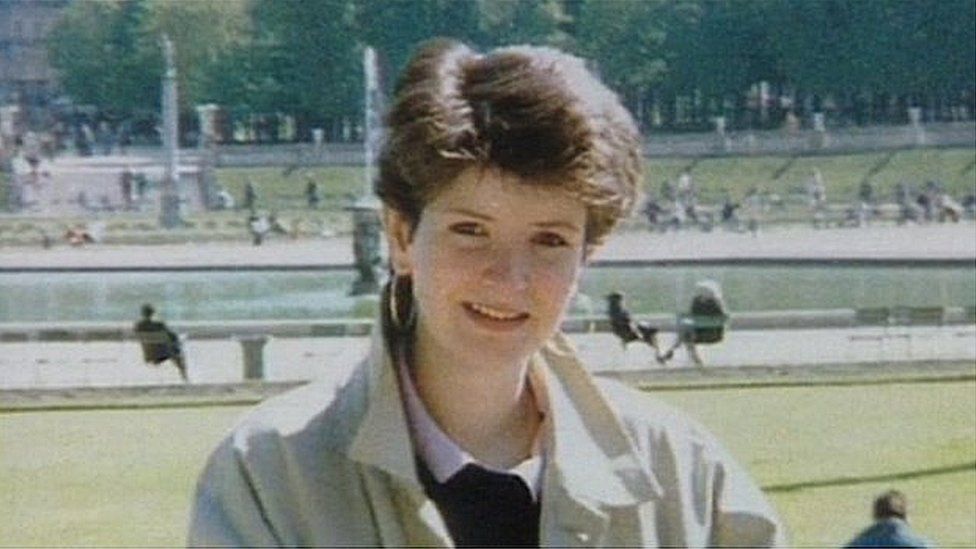 A convicted serial killer is understood to have confessed to the murder of a British woman in France 27 years ago.
Joanna Parrish, 20, from Newnham-on-Severn, Gloucestershire was found dead in a river in Auxerre in 1990, having been abducted, raped and strangled.
Convicted killer Michel Fourniret appeared before a French judge and admitted to her murder, according to Ms Parrish's family's lawyer.
He added that no charges had yet been brought by French prosecutors.
Lawyer Didier Seban told the BBC Fourniret had appeared in court "two to three times" in the past week and admitted the killing on each occasion.
He said Fourniret, known as "the ogre of the Ardennes", would now be questioned further, which "should lead to charges".
Fourniret, and his ex-wife Monique Olivier, have been chief suspects in the case for several years.
He was jailed for life in 2008 for murdering seven young women, aged 12 to 21.
Olivier previously confessed to the murder of a woman in the Auxerre area at the time, but later retracted her story.
Ms Parrish's father, Roger Parrish, said the confession came as "quite a shock" although he was aware that a cold case review had been taking place.
"I just hope this isn't another false lead. I don't think it is.
"I know through an intermediary that [our legal team] are reasonably confident that this is a serious and valid confession by Michel Fourniret."
Retired Ch Supt Bernie Kinsella, who was involved in investigating the case for Gloucestershire Police, said it was "potentially really good news" but the family had to be "really careful about what they were dealing with".
"There's a hell of a difference between someone confessing to a murder and ultimately someone being convicted of that murder."
Ms Parrish was on a university placement when she died. Her body was found on 17 May 1990.
Related Internet Links
The BBC is not responsible for the content of external sites.