Plaque honours Sir Robert Ashton Lister's engineering firm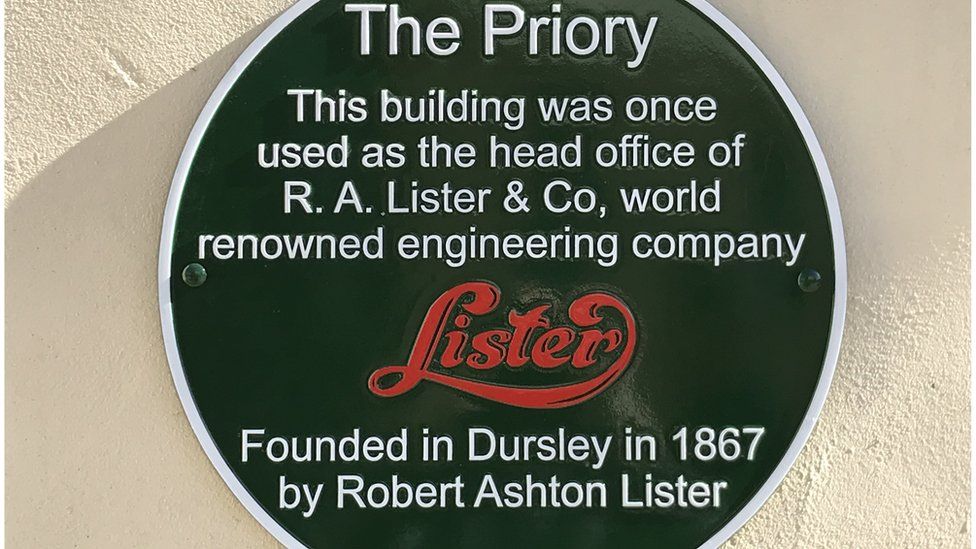 A plaque honouring the founder of Gloucestershire engineering firm Lister has been unveiled.
Sir Robert Ashton Lister founded the firm in Dursley to build engines and farming machinery in 1867.
Jan Burdge from the Dursley and Cam Society, said: "After the decline of the woollen industry, it was a good place to work and it brought in people from abroad."
The plaque is at the Priory, Long Street where its head office was.
In 2013, the company moved its production facility to Hardwicke, 11 miles away.
Jon Kaye, town clerk at Dursley Town Council, said: "I think it's important, particularly to the people who used to work at Listers in Dursley and those that have connections with what was the largest employer at that time."
The plaque was organised by the council and the Dursley and Cam Society.
Related Internet Links
The BBC is not responsible for the content of external sites.