Stroud's Subscription Rooms to be sold to town council for £1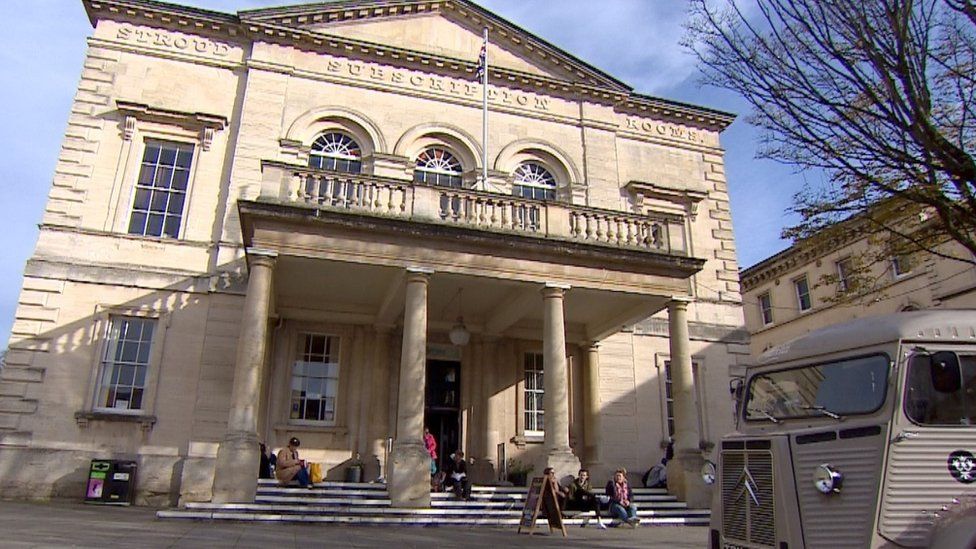 A 183-year-old Grade II-listed arts and entertainment venue is to be sold for £1 in order for it to remain in public ownership.
The Subscription Rooms building has been sold to Stroud Town Council by the district council and will be run as a community-owned venue.
It will be leased to a trust which has been set up to run the building.
As part of the agreement, the district authority will provide a grant of £230,000 towards operating costs.
The trust plans to raise funds to make improvements to the building, which is in the centre of Stroud, including an upgrade to the toilets, bar and cafe.
"We believe that within five years we can turn the Sub Rooms into a vibrant, lively arts space that will be financially sustainable," town mayor Kevin Cranston said.
The terms of the new 30-year lease state that the building must continue to be available to the public for cultural use.
Stroud Town Council will maintain public ownership of the building.
Related Internet Links
The BBC is not responsible for the content of external sites.