Onion eating champion clocks faster time at Newent Fayre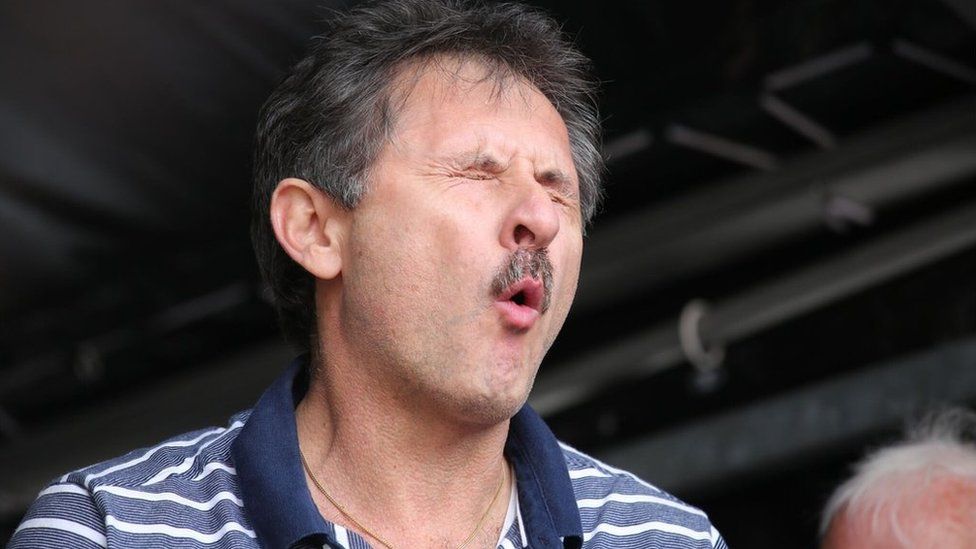 A man has managed to scoff a whole raw onion in the fastest time ever at an annual event to celebrate the vegetable.
Alex Navari won the eye-watering event by polishing off a 7oz (0.2kg) onion in just 45 seconds, more than 30 seconds quicker than was managed last year.
The 23rd annual Newent Onion Fayre in Gloucestershire is dedicated to celebrating the onion.
Organiser Andy Offud said they had received a "record number of entries".
About 20 men and six women gathered on the stage to guzzle a whole raw onion in the fastest possible time.
The men are challenged with a raw, peeled 7oz (0.2kg) onion while the women face a slightly smaller 5oz (0.14kg) onion.
Related Internet Links
The BBC is not responsible for the content of external sites.