Virginia Woolf: Book of literary confessions sells for £21k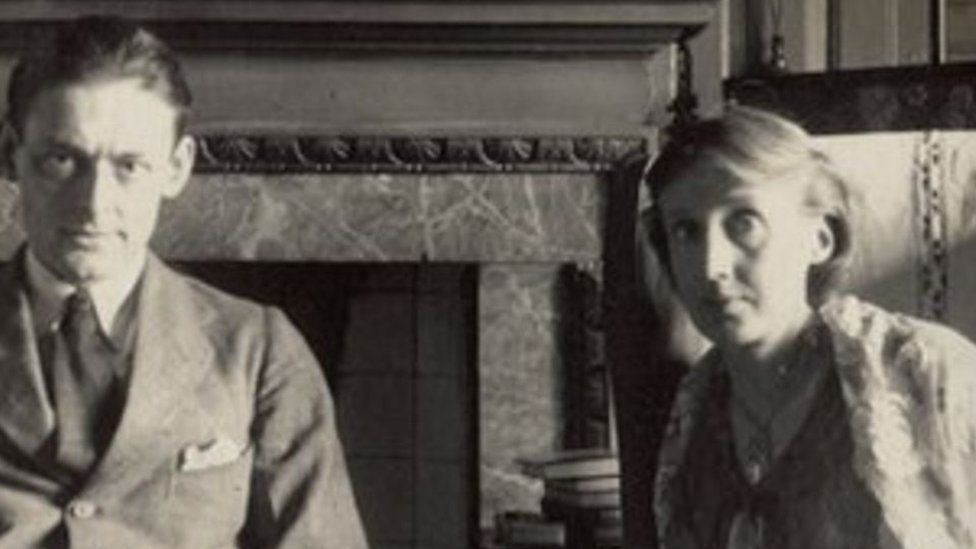 A book in which novelist Virginia Woolf shares her thoughts on the best and worst writers in the literary world has sold for £21,000 at auction.
Really and Truly: A Book of Literary Confessions, had been estimated to sell for between £4,000 - £6,000 at Dominic Winter Auctioneers in Gloucestershire.
It includes answers from several writers on who is the 'greatest genius' and 'worst English novelist'.
Auctioneer Chris Albury said he "didn't dream" the price would rise so high.
He said the book had been bought earlier by an online bidder who was successful against other "very determined" potential buyers online and on the phone.
"I was mentally prepared for it to reach £10,000 but never considered that it might go over £20,000," said Mr Albury, representing the auction house in South Cerney.
Virginia Woolf and Margaret Kennedy are among the writers in the book asked to give their measure of their contemporaries, with 10 sets of handwritten answers, dated between 1923 and 1927.
There are 39 questions, ranging from "who is the greatest prose writer that ever lived" to who they felt was the "worst living English playwright".
Mr Albury added: "It shows that literary manuscript items can be very hot if the authors are here to last.
"I love the fact that Virginia Woolf didn't think that any contemporary poets or prose writers would still be read 25 years after completing the questionnaire in 1924, and here we are a century later and she is still very much in vogue."
The book was uncovered by Margaret Kennedy's grandson William Mackesy while sorting through his late grandmother's effects.
Mr Mackesy said: "It is the dislikes which, perhaps inevitably, deliver most fun. DH Lawrence and James Joyce are both nailed as the most overrated English living writers.
"It is interesting how perceptions change, especially how little mention there is of now-most-celebrated writers from that era."