Fred West: Excavation work to begin in search for Mary Bastholm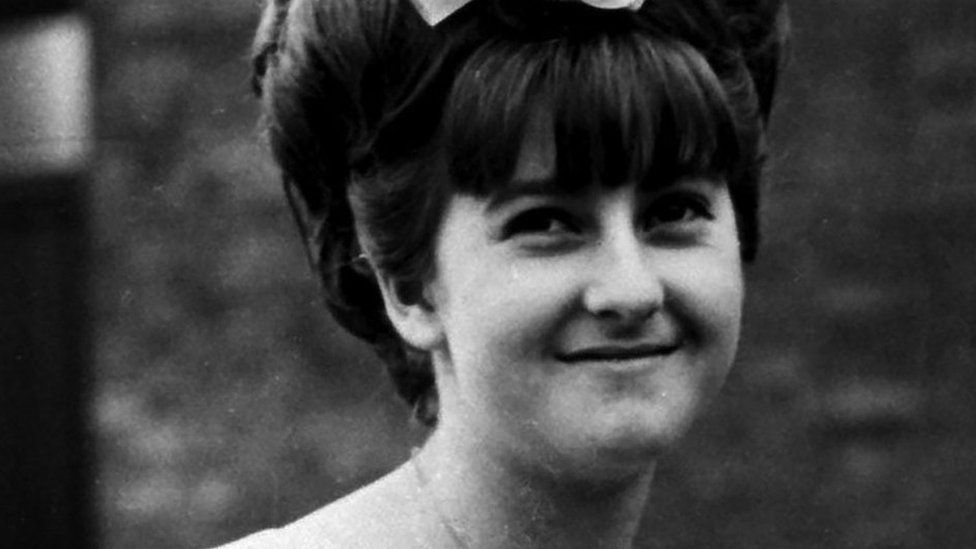 Excavation work is to begin at a cafe where police have been searching for a teenager whose disappearance was linked to serial killer Fred West.
Mary Bastholm went missing in Gloucester in 1968 and police have been searching the cellar of the premises where she used to work.
Officers were called to The Clean Plate cafe on 7 May following suggestions a body may have been buried there.
There is enough evidence for excavation work to take place, police said.
Miss Bastholm, 15, was wearing a blue coat when she disappeared - and police have now revealed a production company filming a documentary at the cafe tipped them off after finding an image of blue material in one area of the cellar.
West was a regular at the cafeteria, then called the Pop-In Cafe, and was previously suspected over her disappearance.
Det Ch Insp John Turner, of Gloucestershire Police, said: "The analysis from our experts and the material provided by the production company means there is enough evidence to justify excavation work beginning.
"I've spoken to the family and was so impressed by their quiet dignity and gratitude for all the work we've done and will be doing."
Forensic archaeologists confirmed on Monday that there were a number of structural anomalies within the cellar that would be investigated, with work set to begin on Wednesday and last for several weeks.
Ms Bastholm's family said they were "extremely happy" that police were continuing the search.
"This gives us a chance to potentially put her at rest after all these years. We hope this is a chance to finally get closure for Mary," they said in a statement.
Serial killer West, aged 53, tortured, raped and murdered an unknown number of women over a 20-year period, along with his wife Rose.
In 1994, West admitted murdering his daughter Heather. The confession came as police began to search 25 Cromwell Street, where they found the bodies of nine girls and young women.
West was charged with 12 murders, but took his own life in a Birmingham prison before his trial.
Rose West was convicted of 10 murders in November 1995 and is serving life.
Related Internet Links
The BBC is not responsible for the content of external sites.