Rashford food campaign sparks free meals project in Gloucester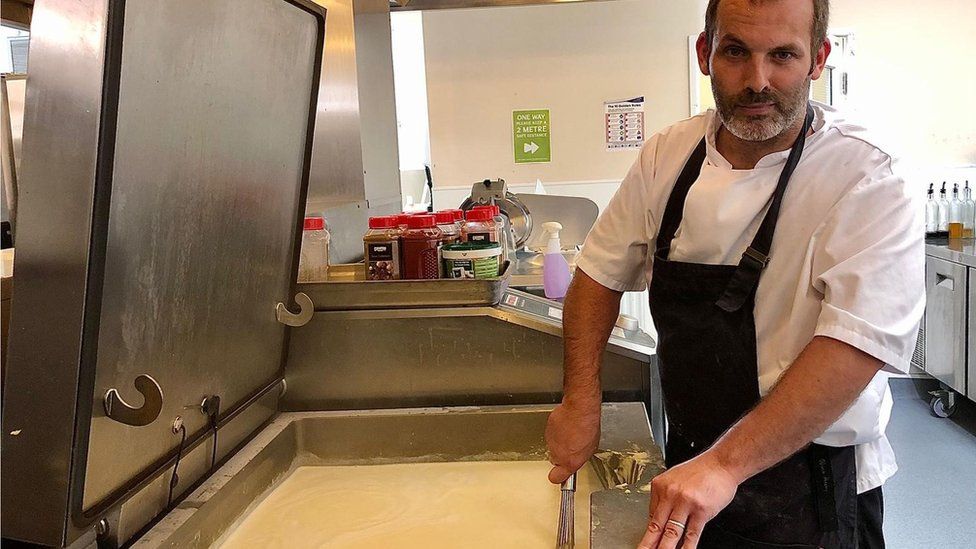 Footballer Marcus Rashford has inspired a city-wide effort to offer free meals and activities to local families.
The project in Gloucester has been set up by a partnership of charities, a public school and local councils.
Dawn Barnes from The Venture White City said: "We've made it a universal offer so it's not about coming to get food if you don't have any, it's about using food as a connector."
To date 4,000 of the 10,000 meals have been given out in the summer holidays.
Eight-year-old Tilly said: "I get lots of food and get to play with my friends. I normally play on the slides and swings.
"I make tie-dye t-shirts, colouring, painting and making cupcakes."
"Food is meant to be a social thing, so it's very much about that social element - enjoying food together and eating food together," Dawn Barnes said.
The project is supported by a total of 20 organisations including Gloucester City and Gloucestershire County councils.
The kitchen and campus at The King's School is also being used as a hub free of charge to prepare the food and activity packs.
Gloucester City Council's Community Wellbeing Officer Leanne Purcell said: "It's very much about bringing people together, introducing them to their community space, their community hub or their open spaces, connecting together, taking part in activities and learning new skills as well."
Ten- year-old Lilly said: "I like coming here because it's really fun and there's nice people.
"I love building stuff with the blocks and I like playing with Tilly."
She said the food was "better than school dinners" because "they have more time here to make it nice".
Related Internet Links
The BBC is not responsible for the content of external sites.