Racism debate: MP says controversial Stroud statue should stay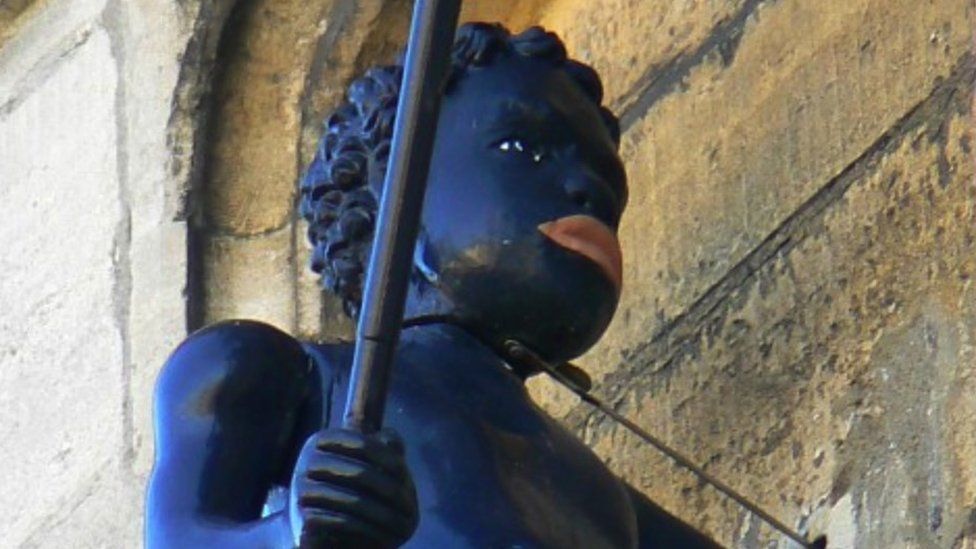 An MP has criticised anti-racist campaigners calling for the removal of a controversial statue.
But the town's Conservative MP, Siobhan Baillie said that would be "counterproductive in the longer term".
A consultation is under way to gather people's views about the future of the 247 year-old statue.
A panel has been set up by Stroud District Council to discuss the findings and examine other monuments and street names in the town that may cause offense.
In a statement on her website, the MP said: "I understand and share the anger about racism, but effectively banning past prejudice by making it physically disappear from our parks, buildings and roads is not valid in a mature democracy.
"I think the best way to really get people to understand our history is to leave all statues in place and commission others to reflect our country's journey in the 20th and 21st centuries toward equality."
Ms Baillie added: "I am also concerned that a certain minority of people with loud voices have an unquenchable desire to be constantly finding things to be outraged at.
"This can never be a way forward in my view. It is divisive, and division never solved a single issue."
Ms Baillie also made reference to her work with anti-racism group, Kick it Out to stop online abuse.
The organisation's CEO, Tony Burnett, said her work with Kick it Out did not give her a "free pass" to "undermine anti-racist groups".
He said: "We firmly disagree with Ms Baillie on the matter of this statue, and her attitude towards anti-racist groups in her constituency.
"The statue depicts an enslaved black person with clearly racist characteristics, and it has no place standing where it does in Stroud.
"The idea that public symbols of slavery and colonialism should remain on show, without a care for how they impact the lives of our increasingly diverse communities is a stark reminder of the racism that still exists in this country.
"Whether it's on the football pitch, online or in our town centres, we have to fight racism wherever we find it."
Stroud District Council commissioned a report into the clock on Castle Street and found that it was created in 1774 and likely to be one of only 20 surviving examples of its kind in Britain.
It could not verify the boy was a depiction of a slave but it stated: "Without a doubt, the boy's image came directly or indirectly through the influence of slavery and colonialism."
Since the clock is attached to a private Grade II listed dwelling, the council's powers to take action are limited.
Related Internet Links
The BBC is not responsible for the content of external sites.