Woman hit by drink-driver in Lechlade suffering one year on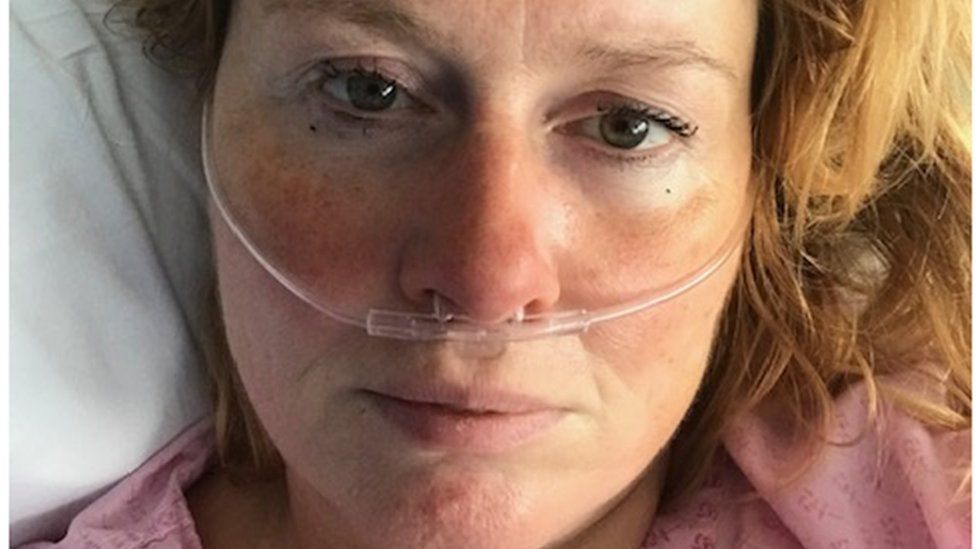 A woman has said she is unsure if she will ever return to full health after suffering "excruciating" injuries when a car pinned her against a bridge.
Nadine Wood, 47, from Lechlade in Gloucestershire, was struck by Loic Freeman's Audi while he was over the drink-drive limit.
She was in hospital for two weeks with injuries to her pelvis, hip and spine.
"All I can hope for now is that other drivers learn from this and stay safe on the roads," she said.
Ms Wood was on Halfpenny Bridge in Lechlade last May when Freeman drove through a red light and hit a vehicle travelling in the opposite direction, resulting in her being crushed against the wall of the structure.
Freeman, 26, of Bullinghope, Hereford, was jailed for two-and-a-half years at Gloucester Crown Court on 12 August after admitting two charges of causing serious injury by dangerous driving.
"What happened that day is still so vivid in my mind," said Ms Wood.
"I realised something bad was going to happen but had no time to react. In a split second, I was crushed up against the bridge by one of the cars. Then I was on the ground in excruciating pain."
She said that more than a year on, she was still significantly effected by her injuries.
"I don't think I'll be back to full health for a very long time, if ever. I am struggling to comprehend how people can still be so incredibly irresponsible. I wouldn't wish for others to have to go through what I have," she added.
The front seat passenger of the vehicle Freeman hit, a man in his 40s from Swindon, also suffered life-changing injuries and police said that he was "extremely lucky to survive."
Related Internet Links
The BBC is not responsible for the content of external sites.