Cheltenham nightclub gets lap dancing licence for race week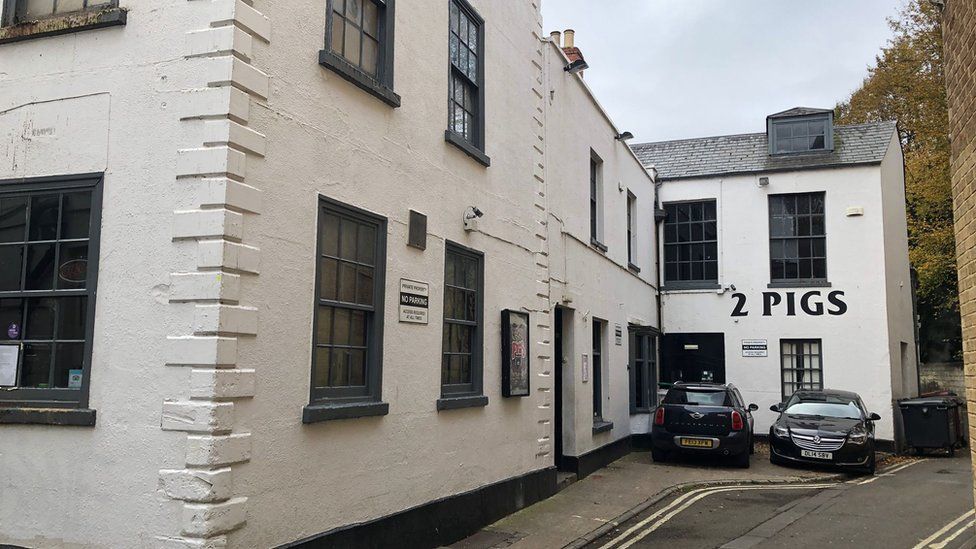 A nightclub has been granted a licence to provide lap dancing during next year's Cheltenham Festival.
The borough council voted unanimously to award a licence, for six days, to the 2 Pigs venue.
People working in the industry have been campaigning for it, but charities supporting women said they were disappointed with the decision.
The club, which is so far the only one in the town to apply for a licence, declined to comment.
Red Apple Associates Ltd applied to Cheltenham Borough Council to renew its licence at the 2 Pigs pub as a sexual entertainment venue from early evening until 05:00 GMT from 14 to 19 March.
Approving the application, chairman of the council's licensing committee, Dr David Willingham, said they were unable to object on moral grounds.
"We have got no evidence that the applicant's activity, which the government has said is lawful, is directly causing any of the harms that the objectors have raised," he said.
"Whist people may have concerns, there are actually two sides to the story, many people have quite strong moral views on that, which we are not allowed to take into account, and therefore because presenting the other side of the story is quite taboo you don't necessarily hear from those people, you don't hear from the performers, except on quite exceptional cases."
He added when The Dream Boys perform at the town hall, to the best of his knowledge, there are no complaints, and "ultimately the law doesn't discriminate on the gender of the performer".
But Maggie Stewart, director of the Gloucestershire Rape and Sexual Abuse Centre, said women were increasingly feeling unsafe during race week.
"Women have come forward saying they had to change their behaviours, change their days of work, get taxis home instead of getting onto a bus, they've been assaulted by race-goers, they have been asked about prostitution, how much should they charge for their services, even though they are just minding their own business trying to get home at the end of a day," she said.
"We're now in 2021 and things need to be looked at in this year, in these current circumstances, not what would have happened two or three years ago. We are in a different world now."
Gloucestershire's Police and Crime Commissioner Chris Nelson also raised objections against the license and said he wants to work with the government to change the law.
"It is hard to find specific evidence outside 2 Pigs, that sexual assaults have been caused by that sex club, but I have looked at this quite closely.
"I've chatted to the chief constable, he has very similar views to race week, women do not feel safe at night in Cheltenham in race week, and I think we need to do something about it," he said.
Related Internet Links
The BBC is not responsible for the content of external sites.