M5: Concern over Gloucestershire motorway bridge 50-week closure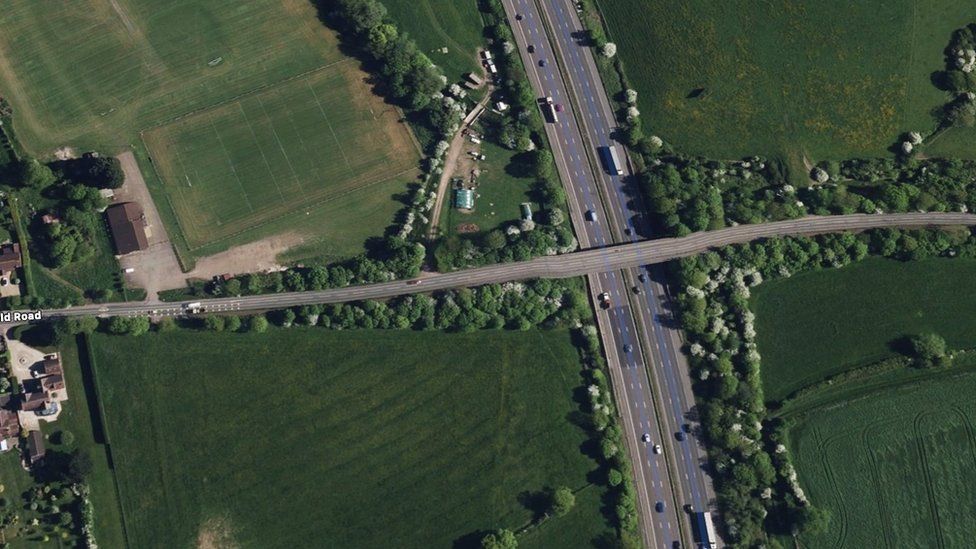 An M5 motorway bridge will be closed to traffic for 50 weeks from the new year for repair works.
The move to shut the bridge between Churchdown and Badgeworth, in Gloucestershire, has been met with upset from residents, and teachers and families from Chosen Hill School.
A teacher said it was a "real worry" over the "safety of students".
National Highways said the work was "safety driven" and it would try to work with the school and its needs.
Chosen Hill school, in Churchdown, is near the bridge and has over 1,300 pupils.
Head teacher Matt Paulin said the school community only found out about the works, which will begin on 4 January, from a Facebook post on 16 November.
He said: "I've got real concerns over the safety of our students and congestion it's going to cause in the village.
"We're going to have a lot of cars coming in and out of that area in what's quite narrow roads anyway."
He also said the school was looking at how it would affect "punctuality to the start of our day, and how we can ensure students are in school ready to learn at the right time".
Terry Robinson, engineering team manager for National Highways South West, defended the work, describing it as "a safety-driven scheme".
"The main driver for the works is there is deterioration to the concrete on the edge beams, which is posing a risk to traffic below."
Mr Robinson said during the 50 weeks "a whole suite of works" would take place to ensure the ongoing safety of the bridge.
Apologising for the way the school found out, he said: "We've listened to concerns and we're starting to build that into the works.
"Major deliveries and removals will be done from the eastern end, not the school end, " he said. "We are looking to time the works so that they're outside of school drop-off and pick-up times."
The bridge will be closed to all traffic and pedestrians with diversions in place.
Related Internet Links
The BBC is not responsible for the content of external sites.