Southampton ice rink plan approved by councillors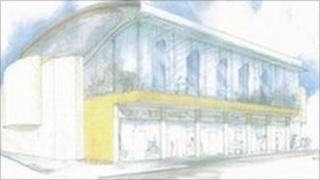 Plans to build a £10m ice rink in Southampton have been given the go-ahead by councillors.
The complex, which will include a gym, cafe and enough space for 850 spectators, will be built in St Mary's Street after permission was granted by the city council.
The idea has been developed by businessman Colin Warburg and could create up to 200 jobs.
The previous rink in the city, in Archers Road, closed in 1988.
Southampton City Council's planning committee, which met earlier, had been advised to approve the plans.
The complex will be built on the site of the former Chantry Hall, which was destroyed by fire in 2008.
In the past the council has insisted that if approved the rink would have to be "financially viable" and it will not subsidise the project.
The new rink could also become home to a city-based ice hockey team and provide a home for figure skaters.
The nearest rinks to the city are in Basingstoke and Guildford.