Lover appeals over Swanwick car boot murder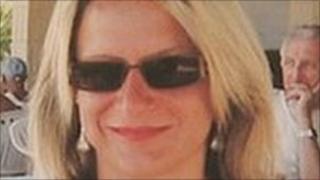 A man jailed for killing his lover and hiding her body in the boot of her car has appealed against his conviction.
Paula Poolton, of Titchfield, Fareham, was found near Swanwick railway station, Hampshire, on 28 October 2008, 11 days after going missing.
Roger Kearney, 57, of Sarisbury Green, was convicted of murder last month and jailed for life with a 15-year tariff.
His legal team has lodged an appeal but it will be some months before it is known whether the case will be heard.
During the trial it was heard that Mrs Poolton, 40, and Kearney had been having an affair in the summer of 2008.
'Fabricated alibi'
But Kearney stabbed her to death when she started putting pressure on him to leave his partner, the court was told. He then fabricated an alibi to cover his tracks.
Mrs Poolton's husband, Ricky, was initially arrested on suspicion of murder and held on bail for five months until he was released without charge.
Kearney had worked with Mrs Poolton when they were stewards at Southampton Football Club but her husband and his partner were unaware of the affair.
Prosecuting, Nicholas Haggan QC said that Mrs Poolton had told friends she wanted to leave her husband but Kearney was in fact "tiring" of the relationship.
Mr Haggan said on the day she disappeared Mrs Poolton told her friend Carol Bertie she had been looking for a house to buy to move in with Kearney and was meeting him that night.
He was convicted of murder at Winchester Crown Court.
Mrs Poolton's parents said after the sentence that "justice had been done".
Philip and Jennifer Cross said it was "a parent's worst nightmare".