Family and friends honour rope death boy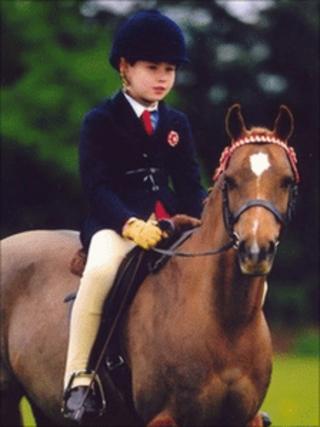 Family and friends have paid tribute to a nine-year-old who died in an accident while playing on a knotted rope hanging from a tree in the garden of his home.
James Bray became entangled in the rope at his Beeches Hill home in Bishops Waltham, Hampshire on 13 July.
James's mother found him unconscious and tried to resuscitate him, but he was later pronounced dead in hospital.
She said: "Everything Jamie did, he put 100% enthusiasm and fun into." His funeral will be held on Monday.
Loved life
James lived with his mother Sarah Bray and father Richard and brother Sam, aged 11, at their home on the outskirts of Bishops Waltham.
He attended St John the Baptist School in Waltham Chase.
In a statement his mother added: "Jamie started riding aged three years old [and] he was riding around the lanes - off the lead-rein - by the age of four, which is pretty much unheard of.
"He was the youngest ever junior to represent a riding club on an area dressage team, aged just seven years old."
James, a karate enthusiast for two years, was a member of Ryukin Ryu Karate Club.
According to his grandmother Ann Wheal he enjoyed being outdoors and so "loved camping with his brother and two cousins, Joe and Molly".
Peter Wheal, James' grandfather, said: "Jamie was magic [but] a contradiction.
"He could be wilful and disruptive [and] he could behave beautifully, be charming and witty and be very loving - and all in the same day.
"Just when you had it up to here with him, he could charm you with one smile and all would be forgiven."
He added: "He had a wisdom and maturity beyond his years and he was compassionate."
James' uncle Chris Wheal said: "This is every parent's nightmare. He is going to be sorely missed."
A police spokesman said there were no suspicious circumstances.
At an inquest opened and adjourned on 16 July the coroner said he died from "hanging".