Police release e-fit following attack on teenager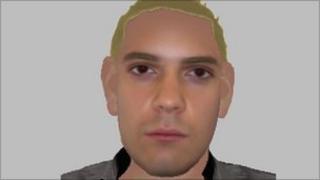 Police investigating an attack on a 17-year-old in Southampton have released an e-fit of a man they want to trace.
The victim's cheek bone was fractured and two front teeth broken in the attack on 31 July at 0255 BST.
Police have appealed for witnesses to the incident which happened near the junction of Western Esplanade and Harbour Parade.
The victim had been speaking to a group of men, when another walked past and punched him, police said.
All the men then fled.
The victim was treated at Southampton General Hospital.