Judge rules on future of Southampton's Medina Mosque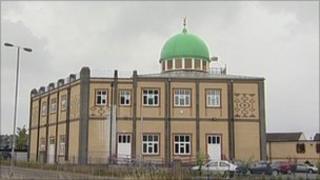 A High Court judge has decided which of two rival groups in Southampton should run one of the city's mosques.
The city council agreed to donate the site at St Mary's, but a row developed between the two organisations.
Southampton Medina Mosque Trust (SMMT) and Southampton Medina Mosque Trust Ltd (SMMTL) have argued since 1997 over which group should control it.
Mr Justice Davis awarded control to SMMTL, saying there was "much to be regretted and deplored" about the case.
SMMTL has been running the mosque since 2002.
Rashid Brora, secretary of Southampton Medina Mosque Trust Ltd, said: "The management committee is determined to keep the mosque open and welcoming to persons of all faiths and no belief, and to serve as a community hub for the people of Southampton.
"The mosque is open to all Muslims for prayers and for use.
"Those Muslims who wish to participate in its governance are welcome to join the democratic process of membership and elections.
"The committee is keen to reach out to all and to work in harmony with all."