Southampton hospital names Mary Seacole wing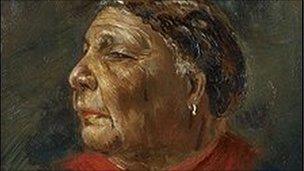 Pioneering nurse and Crimean War heroine Mary Seacole has been honoured by a hospital after the outpatients wing was renamed in her honour.
Jamaican-born Ms Seacole made her own way out to the Crimea when she was barred because of her colour.
The Royal South Hants Hospital in Southampton named The Mary Seacole Wing in a ceremony attended by more than 70 people including schoolchildren.
A time capsule was also buried, which included a book written by Ms Seacole.
Ms Seacole was born Mary Jane Grant in 1805 to a Scottish father and a Jamaican mother.
She learned her nursing skills from her mother who kept a boarding house for wounded soldiers.
In 1836, she married Edwin Seacole but was widowed just eight years later.
Pauline Quan-Arrow, chairwoman of NHS Southampton City, said: 'We are delighted to recognise such an important person in history.
"I hope that all people who visit the hospital learn about Mary Seacole and remember the amazing work she did during her life."
Work by Year Six pupils from Mount Pleasant Junior School, who have been learning about Ms Seacole, was included in the time capsule.
Related Internet Links
The BBC is not responsible for the content of external sites.