Apple bobbers 'risk serious corneal infections'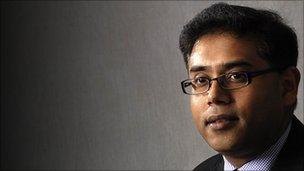 An eye expert has warned that Halloween traditions such as bobbing for apples could put people at risk of serious corneal infections.
Consultant ophthalmologist Parwez Hossain said his staff saw a number of admissions due to injury each year.
Mr Hossain, of the Southampton General Hospital eye unit, said other Halloween activities could also cause injury.
He said: "We are not telling people to avoid fun and games, but we are asking people to take a bit of extra care."
Mr Hossain said some scratches, infections and eye injuries were picked up from hitting an apple at force when people dunked their heads into a bowl of water to take a bite.
"And in addition to these types of injury, there is the possibility of people contracting potentially serious corneal infections from dirty water or residue of liquids if bowls aren't cleaned properly," he added.
Mr Hossain said that lanterns, night flares and glow sticks were also often the cause of avoidable accidents.
"They may seem like innocuous objects, but we have seen people turning up with nasty corneal abrasions where they have caught the edge of a lantern on Halloween or with mild ocular irritation after breaking glow sticks or night flares and suffering the effects of contents splashing into the eye."
Related Internet Links
The BBC is not responsible for the content of external sites.