Woman sailor not best promotion candidate, hearing told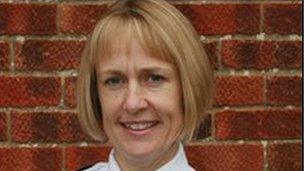 A female sailor was turned down for promotion because she was not the best candidate, rather than the fact she is a woman, a tribunal appeal has heard.
Chief petty officer Jacqueline Cartner, 41, won a sex discrimination case against the Royal Navy in February.
The Navy's procedure at the promotion board in 2008 was branded "primitive".
The Ministry of Defence is appealing, claiming that CPO Cartner, who was based at HMS Collingwood in Hampshire, came seventh out of 34 candidates.
She claimed she was more suited to the job than the other candidates - who were men - because she had carried out the role in an acting capacity since February 2006.
CPO Cartner, who was made a MBE for her services in 2001 and was selected as the Nato Military Member of the Year in 2000, also said she was seen as less worthy of promotion on the grounds of her non-seagoing status.
The MoD said the decision could lead the way for claims from other women in the armed forces.
It argued that the original tribunal failed to apply the law correctly and that its decision was "perverse".
Richard Coleman, for the MoD, told the Employment Appeal Tribunal in central London that CPO Cartner was ranked seventh in a strong field of 34 candidates considered by the Navy's promotion board over a three-day period in January 2008.
He acknowledged the tribunal decision's criticisms of the procedures but said board members had believed the system was the best way to separate "finely balanced" candidates.
He said the tribunal recast a "reasonable and understandable" decision as "an act of unlawful discrimination" and that the senior officers involved were "stuck with unfair and unwarranted findings of unlawful discrimination" which he urged the tribunal appeal to overturn.
The hearing was adjourned until Friday, when CPO Cartner's legal representative will respond to the MoD.
Related Internet Links
The BBC is not responsible for the content of external sites.