Royal Navy sailor sex discrimination ruling reviewed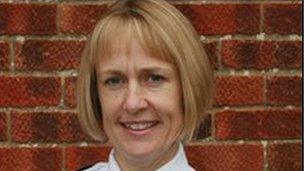 A ruling that a sailor missed out on promotion due to her gender is to be reviewed.
Chief petty officer Jacqueline Cartner, 41, won a sex discrimination case against the Royal Navy in February.
The Ministry of Defence (MoD) appealed, claiming that CPO Cartner, who was based at HMS Collingwood in Hampshire, came seventh out of 34 candidates.
The hearing ruled the alleged direct discrimination part of the case must go back to the original tribunal.
CPO Cartner claimed she was more suited to the job of warrant officer than the other candidates, who were men, because she had carried out the role in an acting capacity since February 2006.
She also claimed she was overlooked due to her no-seagoing status.
The part of the case relating to her gender will now be heard again.
But a ruling that she was indirectly discriminated due to her non-seagoing status was upheld.
CPO Cartner was not present for the hearing but issued a statement.
She said: "Notwithstanding the remaining decision on the direct discrimination issue, which I am confident will eventually prove me correct, nevertheless I am very relieved that yet again I have been vindicated in the claim I made way back in May 2008 that the Royal Navy has a fundamentally flawed, unfair and discriminatory promotion and appraisals system.
"It obviously is going to drag on longer, but I am determined that the full truth must come out."
A spokesman for the MoD said: "We are pleased that the employment appeal tribunal has allowed the appeal against the original finding of direct discrimination.
"However we are disappointed that it did not allow the appeal against indirect discrimination.
"As far as the finding on indirect discrimination is concerned, the judgment will now be considered the Ministry of Defence, which is the respondent to this action."
Related Internet Links
The BBC is not responsible for the content of external sites.