Killer Roger Kearney claims Royal Mail sacking 'unfair'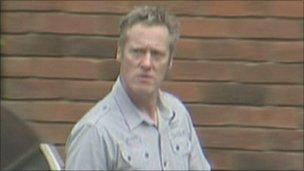 A man jailed for killing his married lover is to take his former employers to tribunal after he was sacked following his conviction.
Roger Kearney, 57, was found guilty of killing Paula Poolton and hiding her body in the boot of her car near Swanwick station in Hampshire in 2008.
He claims he was unfairly dismissed from his postman job. The case will be heard in Reading on Thursday.
Royal Mail said his dismissal was in line with its procedures.
A spokeswoman added: "Mr Kearney's dismissal was in accordance with Royal Mail's very comprehensive employment procedures.
"We do not feel that it is right, or in the public interest, for a criminal convicted of such a serious crime to bring an action of this kind.
"Royal Mail will defend its position vigorously at this tribunal."
Kearney, of Sarisbury Green, was convicted of murder in June and jailed for life with a 15-year minimum tariff.
During the trial it was heard that Mrs Poolton, 40, and Kearney had been having an affair in the summer of 2008.
Kearney stabbed her to death when she started putting pressure on him to leave his partner, the court was told.
He then fabricated an alibi to cover his tracks.
Kearney had worked with Mrs Poolton when they were stewards at Southampton Football Club but her husband and his partner were unaware of the affair.
Related Internet Links
The BBC is not responsible for the content of external sites.