Photo exhibition shows the beauty of New Forest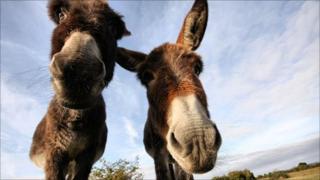 An exhibition to show off the beauty of the New Forest captured by amateur photographers is being held in January.
The free Dream View photography event at the New Forest Centre in Lyndhurst celebrates "what people enjoy most" about the national park.
It opens on 8 January and finishes on 6 February 2011.
The exhibition is the result of a competition run by the New Forest National Park Authority and Forestry Commission during 2010.
The winning photographs and runners-up will be on display.
Martin O'Neill, the authority's director of information and visitor services, said "the standard of this year's competition was exceptionally high".
"We had a large volume of entries and people have been really creative with their choice of images.
"By exhibiting the winners and runners-up we hope to inspire more people to explore the New Forest and to take in its special qualities.
"Taking pictures enables you to stop and take in your surroundings," he said.