Animal rights man admits Hampshire Barclays attacks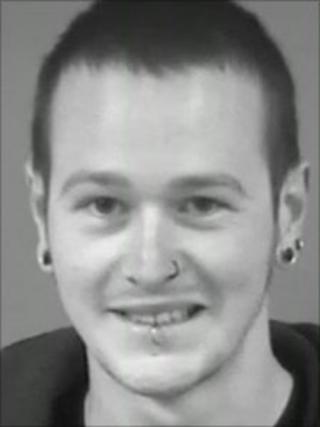 An animal rights activist has pleaded guilty to helping attack Barclays Bank because of the firm's then links to an animal testing lab.
Thomas Harris, 27, admitted conspiracy to commit criminal damage at four branches in Hampshire in 2008.
He is already serving a four-year jail term for his part in a hate campaign against companies linked to Cambridge-based Huntingdon Life Sciences (HLS).
Two others have previously admitted involvement in the Barclays attacks.
Christopher Potter, 20, and Maria Neal, 19, both from Seggs Lane, Alcester, Warwickshire, will be sentenced along with Harris, of Somerville Road, Ringwood, Hampshire, at Winchester Crown Court on 13 January.
The trio planned and carried out the attack on Barclays, leaving graffiti such as "murderer" daubed on doors, between September and November 2008.
They then damaged a car of someone they mistakenly thought had links to a company supplying HLS. A FedEx van was also damaged by the extremists.
Barclays said it no longer has links to HLS but did through its asset management business when the attacks took place.
The hearing is the latest in a series of prosecutions of people linked to Stop Huntingdon Animal Cruelty (Shac), which Harris is a member of.
In October last year, six activists, including Harris and his girlfriend Nicola Tapping, were sentenced for their part in attempts to close HLS down.
Other members of Shac, including the founder members Gregg Avery, Natasha Avery and Heather Nicholson, were given lengthy jail terms in January 2009 for blackmailing companies linked to HLS.