Southern Electric criticised after Portsmouth power cut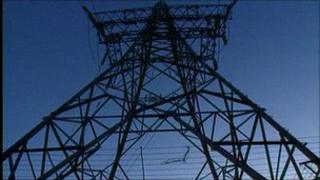 An electricity company has been criticised after the latest in a series of power cuts to affect Portsmouth.
Thirteen hundred properties in Southsea and Eastney lost power from Southern Electric from 0630 GMT on Thursday.
Portsmouth City Council leader Gerald Vernon-Jackson, whose own home was affected, said: "I'm concerned this is a bit too frequent."
In a statement, Southern Electric apologised for the interruption which lasted until about 0800 GMT.
Mr Vernon-Jackson said there had been three big power cuts within the past year and the council would be launching an inquiry into Southern Electric's performance in the city.
'Highest priority'
The latest power cut follows an incident in June 2010 when 47,000 customers lost power for up to 24 hours following a fire at the Warblington Street sub-station in Old Portsmouth.
He said: "I want to make sure Southern Electric have a plan to ensure this doesn't happen again and the capacity to put that plan into effect so people can rely on the electricity when they flick the switch."
In a statement, Southern Electric said: "We would like to apologise to all of those affected by the power interruption affecting parts of Southsea and Eastney."
The company said it was "disappointed" to learn that Mr Vernon-Jackson has concerns about the power supplies in the Portsmouth area and a senior engineering manager would contact him directly to discuss his concerns.
The statement said: "We would like to assure customers that keeping the lights on is our highest priority.
"We understand that a power cut at any time is inconvenient and that is why we have invested over £120m in our network in the past year."