Former Bishop of Portsmouth dies after cancer battle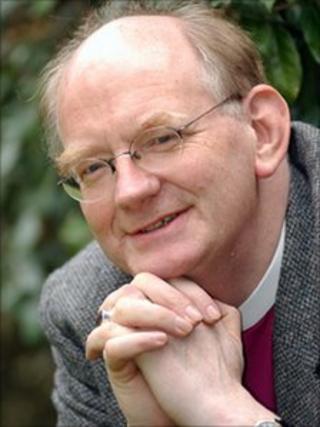 The former Bishop of Portsmouth, the Rt Rev Dr Kenneth Stevenson, has died after a long battle with cancer.
The 61-year-old, who served as Church of England bishop for the city between 1995 and 2009, had successfully been treated for leukaemia.
But it led to a deterioration in his overall health and his resilience to infection and he died on Tuesday night following a short illness.
Colleagues paid tribute to a "very great bishop".
The current Bishop of Portsmouth, the Rt Rev Christopher Foster, said: "His condition deteriorated recently and he decided to receive palliative care only.
"Over the last few days he was able to spend time with all his family and was cared for both medically and spiritually with devotion."
'Deeply missed'
Bishop Kenneth, the eighth Bishop of Portsmouth, was born near Edinburgh and was part-Scottish and part-Danish.
He became bishop after spells as a parish priest in Lincolnshire and Guildford and as a university chaplain in Manchester.
The Rt Rev John Gladwin, who was bishop of Guildford from 1994 to 2003 and bishop of Chelmsford from 2003 to 2009, paid tribute to Bishop Kenneth.
He said: "I saw him in hospital before he died and he was very much at peace.
"In many ways he was a big person. The Christian experience and the love of God ran through his veins.
"He offered a huge amount of affection to people in his family and with whom he worked, and he loved people to respond in love and friendship.
"He was a very great bishop for the Church of England.
"I shall miss him deeply. He was a close personal friend and we had spoken two or three times a week since he was first diagnosed with leukaemia."