Southampton water fluoridation was not unlawful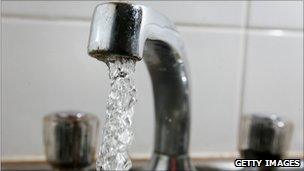 The High Court has ruled that a health authority was not acting unlawfully in seeking to add fluoride to Southampton's tap water.
A judge rejected claims by resident Geraldine Milner that the decision-making process was "defective".
Ms Milner brought the application for a judicial review, backed by local anti-fluoride campaign groups.
Mr Justice Holman dismissed the legal challenge saying there was no substance in the grounds of complaint.
The South Central Strategic Health Authority (SCSHA) welcomed the ruling.
It said: "The board remains satisfied that water fluoridation is a safe and effective way to improve dental health and will now be considering its next steps."
The authority had instructed Southern Water to add fluoride to improve dental health in February 2009.
Other local authorities had put their fluoridation schemes on hold, pending the outcome of the case.
The judge expressed sympathy for people who disagreed with fluoridation but said there was no illegality in the decision-making process.
He said: "I appreciate that that will deeply disappoint Ms Milner and the many objectors in the affected area, to whose position I am sympathetic.
"However it is important to stress that our democratic Parliament decided long ago that water can, in certain circumstances, be fluoridated.
"As I have endeavoured to show, and contrary perhaps to the belief of Ms Milner and others, it is not the law that fluoridation can only occur when a majority of the local population agree.
"Parliament has firmly entrusted area-specific decision making to the relevant strategic health authority (SHA).
"This SHA have not acted unlawfully and no court can interfere with their decision."
Ms Milner was not in court to hear the ruling because one of her children was unwell.
During the hearing, Ms Milner's counsel David Wolfe had argued that residents would have "no choice" but to drink fluoridated water.
Campaign groups, which backed the mother-of-three's case, said potential side effects range from bone cancer to thyroid problems and brown spots on the teeth.
The decision to add fluoride to water came after 72% of those who responded to public consultation opposed it, with 28% in favour.
An opinion poll commissioned by the SCSHA produced a narrower result, with 38% against the scheme and 32% in favour and 29% "don't knows".
Mr Wolfe said the authority's move was contrary to government policy that no new fluoridation schemes should be introduced unless it could be shown that the local population was in favour.
Fluoride is currently consumed by 5.5 million people across the country.
Related Internet Links
The BBC is not responsible for the content of external sites.