'E-course' to help hospital staff assist alcohol users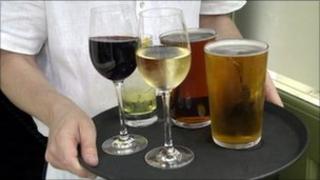 An online alcohol awareness course has been developed to help medical staff assist patients to choose healthier drinking behaviour.
The "e-learning" course was created for hospital staff in Portsmouth and is now available nationally on the Alcohol Learning Centre website.
In Portsmouth at least 4,000 people a year are admitted to hospital due to their drinking.
This costs the NHS an estimated £10m per year, says Portsmouth City Council.
The council says the majority of this "avoidable health harm" is incurred by those who are not alcohol dependent, but who are drinking above lower-risk levels.
The course, which has been developed in partnership with the Department of Health's alcohol policy team and e-Learning for Healthcare, aims to help health professionals identify those individuals whose drinking might be impacting on their health and deliver advice.
Dr. Paul Edmondson-Jones, director of public health and primary care for Portsmouth Hospitals NHS Trust, said: "We recognise the impact alcohol misuse has on patients in Portsmouth and are keen to do all we can to reduce alcohol problems in the future.
"We are really pleased that other hospital staff around the country will also benefit from this training."
Over a million hospital admissions per year in the UK are attributable to alcohol use.
Most of these admissions are for chronic conditions such as hypertension and heart disease, and are estimated to cost the NHS £2.7bn per year.